Celebrating well over a decade of dancefloor love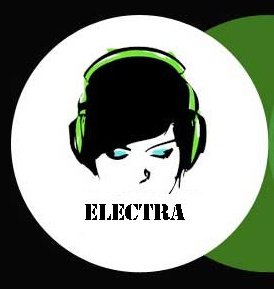 RSVP here to the last party ever to take place at ETG
As most of you have likely heard, The Electric Tea Garden will be closing its doors forever later this month. The owners of Seattle's longest-standing underground venue have decided not to renew their lease, knowing that their time there would be extremely limited if they did. Their now legendary location is being sold, there is a huge apartment building going up across the street, and Seattle's constant redevelopment plunders on, for better or worse. But supporters know that the legacy of ETG can never be truly lost. More importantly, we know that everyone involved with ETG will undoubtedly bounce back better than ever. Regardless of the outcome, everyone and everything involved will forever hold a special place in the Seattle dance music community's collective heart. The underground will live forever, baby!
ETG is one of those rare underground music venues that has withstood the test of time without compromising, commodifying or collapsing under its own weight. The space has survived over a decade under several names and managers, hosting all manners of one-offs, weeklies, monthlies, after parties, radio shows and straight-up ragers. Throughout all of this, it managed to maintain an entirely community-driven, DIY and good vibes feel, even as it gradually became more refined, legitimate and on the radar of authorities and mainstream club land.
Initially dubbed the "Artificial Limb Company" (the name of the business occupying the bulk of the building), the space was primarily used for rave after parties, trance and ambient events by classic Seattle promoters like Inertia Labs and Future Trance Foundation. It would just as likely be hosting a happy hardcore after hours from 7am-noon as it would a weekend long, multi-room (yes, multi-room) ambient party. It was on this type of dancefloor that Shameless founder Recess met Seattle's very own party-rocking MC Antom Bomb (AKA Tippet), who went on to be a key member of Shameless for several years and eventually became ETG's bar manager. Needless to say, our love for these people runs deep.
Somehow, the space managed to maintain, despite building and business management changing hands. It gradually morphed into Oseao, a combined music venue, online radio station and music licensing service ran by Seattle underground dance music veterans such as Jon Lemmon. Oseao felt more legit and polished than the earlier days, but still displayed a deep love for Seattle's dance music community. Shameless members Recess, Adlib and Jen Woolfe all played on the radio there, and we were all regular attendees of the earliest after hours events that gradually gave rise to what ETG is today. It was in this time that the current staff managing ETG began to form and the parties started having the ridiculous after hours vibe we all remember so well. Those were the days.
Spaces of that nature can only last so long before they are undone by their own popularity, the inevitable influx of hipsters, flavor of the week partiers, and mainstream clubbers, or the crushing weight of Seattle's exceedingly anti-nightlife bureaucracy. It is here where ETG really excelled. The owners and management team were savvy enough to realize what was happening. They gradually morphed into a completely legit, on the radar and relatively mainstream after hours destination without compromising any of their community or music values. They coalesced an incredible, driven and passionate staff centered around leaders with big personalities and bigger hearts. They worked with veteran Seattle promoters such as Uniting Souls, De La Crème, Sweatbox, Innerflight, Shameless and others to create solid monthlies, each with their own flavor, feel and crowd. They threw many of their own ridiculously awesome events with a roster of amazing up-and-comers, veterans of the underground and even global superstar performers that is way too long and varied to list in this blog post. They hosted some of the most wild, long-standing after hours imaginable while keeping their sanity and remaining total legit.
But, most impressively, ETG built a solid base of consistent supporters, folks who seemed to be there ALL THE TIME, regardless of the event, crew behind it or day of the week. We know many of those folks will be with us for the very last ETG event, and we hold some that we know won't be able to make it in our hearts. We ask that each of you reflect on your favorite memories of ETG before attending their two-day "ETG Love" party on November 15th-16th and/or joining Shameless at the very final ETG party on Saturday, November 23rd. Come early and stay with us past the sunrise, because this is gonna be something you'll never want to forget.
Thank you all for supporting ETG –and Shameless- on such a long and wild ride. Nearly 20 years of love and memories have been created, collected, and shared within the walls of Electric Tea Garden. Please join us as we blow it up like never before and honor this communal legacy together! (Please share and re-post this , as there are so many people to reach who have helped to shape this unforgettable era).
Featuring:
Luke Mandala – Eugene, OR
(Desert Trax, Booka Shade Music, Addictech Records)
The Bad Pioneer – Portland, OR
(Chickenhed)
Plus Shameless residents:
Recess
Joe Bellingham – live/DJ
Adlib
Gato Negro
Saturday, 11/23
The Social at the Electric Tea Garden
10pm-very, very late! / 21+
Free before 11pm