Shameless Audiocast 009 Nark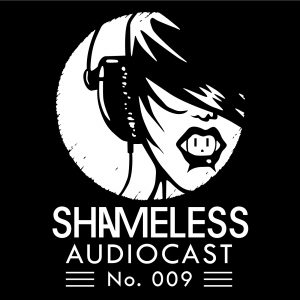 Shameless Audiocast is a monthly podcast featuring live shows, mixes and studio sessions presented by the Seattle based record label Shameless Audio.
Nark currently resides at The Eagle in Seattle throwing a kaleidoscope of events most famously Dickslap, a party that started as a political movement, an event that Thump/Vice Magazine says saved Seattle nightlife, and has since turned into a traveling party and internationally recognized brand, as well as running Bottom Forty, a Seattle collective of DJs, music sharing site, podcast and monthly event at Kremwerk. Nark also curates an annual alternative pride festival weekend in Seattle which attracts thousands and raises money for the LGBTQ community of Seattle. In the past Nark was the first resident and creative director of Q Nightclub in Seattle, working the countries 7th best sound system every Saturday night, and has been showcased by Decibel Festival, Honey Soundsystem, Flammable, Honcho, Pride parties everywhere and many other above and underground events and festivals and was recently named by Advocate Magazine as one of the top people to watch in 2015.
Tags: Bottom Forty, Dickslap, DJ Nark, shameless, Shameless Audio, Shameless Audiocast