July 17th, 2015 by joebellingham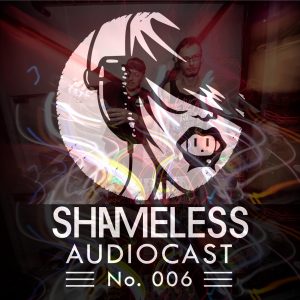 Our love affair with Smash TV has been going on for years now. From Broken Disco to Bloody Valentine. They have rocked Seattle dance floors like smooth criminals. They're one of our favorite producer/DJ combos. For the next episode of Shameless Audiocast and to build the hype for the Shameless Showcase @ Cascadia Festival we bring you an exclusive DJ mix from SMASH TV.
The name Smash TV rings bells internationally. Like a phoenix off the ashtray, Holger Zilske and Kai Preussner are back to bond their knowhow and skills, always burning the candle at both ends… Founder Holger Zilske is known for his numerous Smash TV-releases on bpitchcontrol: his albums "electrified" and "bits for breakfast", singles like "yellow asteroids" "air/earth" and "locomotive breath" plus co-writing and co-production for Ellen Allien including the albums "stadtkind", "berlinette" and "thrills". Playhouse, Diynamic and Leena have been recent stations on Holgers path, always displaying a distinct blend of complex arrangements, gargantuan bass lines and sweat fueled percussion.