Saturday, January 10th, 2015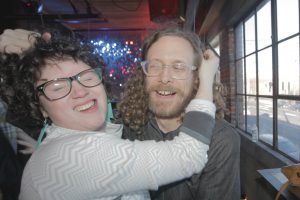 As usual, our longtime friends and collaborators Dave Matthews (no relation to the other celebrity) and Vitamin Dee took some pretty shamelessly awesome pictures at this year's Breakfast Club.
Dave's pictures are here! Check them out on Facebook and share with other breakfast clubbers and friends!
Dee's pictures should be up soon, and we will edit this blog post when they are!
Don't forget to support our other upcoming parties, Shameless Hijinks at the Monkey Loft with Mozaic on 01/23, and our 12th annual My Bloody Valentine is Shameless, at Kremwerk on 01/13, featuring an extended 3-hour set by the Black Madonna!