Wednesday, December 3rd, 2014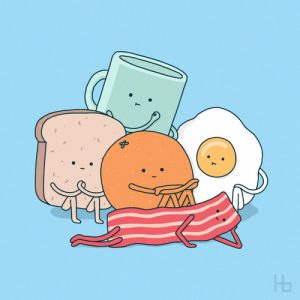 It's a veritable Winter Wonderland of shows and fun times over here at Shameless HQ, and our crew of promoters, DJs, supporters and elven friends is working hard to bring the heat to the coldest months. We have three amazing shows planned between December and February, along with our new series of Shameless Audio podcasts and prep for future releases.
Up first is The Breakfast Club, our fourth annual New Year's Day ritual at the Monkey Loft that starts at 5am and goes all day long. TBC has become a Seattle staple over the last few years, and our special edition during Decibel Festival weekend was the biggest and best yet. We expect New Year's Day to be even crazier, particularly with dirtybird stalwart and Anabatic label boss Worthy at the helm of two rooms of total madness. As usual, we'll have a solid selection of the Northwest's best and brightest performers. Come early and stay late!
Up next is Shameless Hijinks at the Monkey Loft on January 23rd. We are diving back into clubland with a series of occasional one-offs, reminiscent of our crazy parties back in the day and our four-year stint with the Shameless Social at Electric Tea Garden. Our first edition will be headlined by our old pal Mozaic from SF. He is by far one of our favorite DJs out there and crosses that gamut from deep and funky to psychedelic and left field. Shameless residents will be supporting proper.
Finally, we have the 12th annual My Bloody Valentine is Shameless on Friday, February 13th. We have hosted the party at a new space every year, and this time we are honored to be doing it at Seattle's favorite new underground digs, Kremwerk. This is our flagship costume party and a legendary Seattle institution for good times and outright shenanigans. We will be announcing our lineup and all the other juicy details soon. Prepare to be unprepared.
We're also cooking up all sorts of good stuff for our new record label, Shameless Audio, with a fresh new podcast featuring Christian Martin's 3-hour headlining set from the Decibel Festival Breakfast Club. This follows up on Joe Bellingham's premier podcast, both of which should be in heavy rotation. We'll feature other podcasts from Shameless producers and DJs in the coming months. Also be on the lookout for new releases on Shameless audio (and release parties, of course) early next year. 2015 is gonna be a big one.
Happy holidays from everyone at Shameless HQ! Keep it weird for us!