Wednesday, April 25th, 2012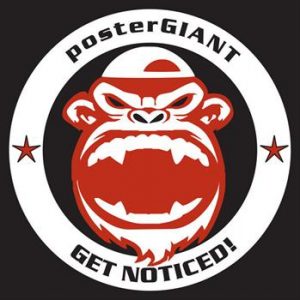 Well, it's true. Poster Giant gets you noticed. The company that has been notorious around Seattle for creating a monopoly on public space through numerous shady tactics is once again in the news. This time for blatantly covering up the art of commissioned work.
Click here to see the recent blog post on the Seattle PI.
For years they've also directed their employees to cover up and/or tear down anyone else's "non Poster Giant" event posters. Soon you'll be noticed for doing business with them. Scratchmaster Joe has recently taken the lead on holding Poster Giant accountable. He's organizing a boycott. To start, you can sign the petition below.
Click here to sign the "Boycott Poster Giant Petition".
There have been numerous times in the past where we've been attacked by Poster Giant's ruthless approach as well. One time we decided to fight back with their own methods.