Thursday, January 15th, 2015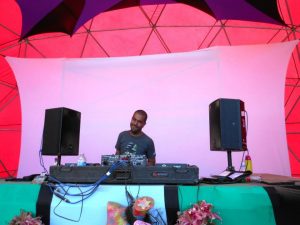 Longtime Shameless fans will know of our not-so-secret love affair with the veteran San Francisco-based producer, vocalist, and DJ Mozaic, who has rocked the decks at many of our events over the years. He is a true DJ's DJ, with a highly eclectic ear for all manner of sexy house and techno, and a favorite of everyone in our crew. We are delighted to have him back to headline our Shameless Hijinks event at the Monkey Loft on Friday, 01/23.
In honor of this illustrious occasion, we are releasing our third Shameless Audiocast podcast, a live take of Mozaic's sunrise closing set from Esthetic Evolution 2013. Shameless member Devin Kelly (AKA Adlib) is the co-producer of Esthetic, and Shameless was intimately involved with the festival for its duration. It was a huge honor for us to get Mozaic on the bill that year, and a privilege to revisit that set with our fans today! It was an absolutely perfect way to end the festival, and a great segue into next week's party! Listen, share and get down.