Thursday, December 20th, 2012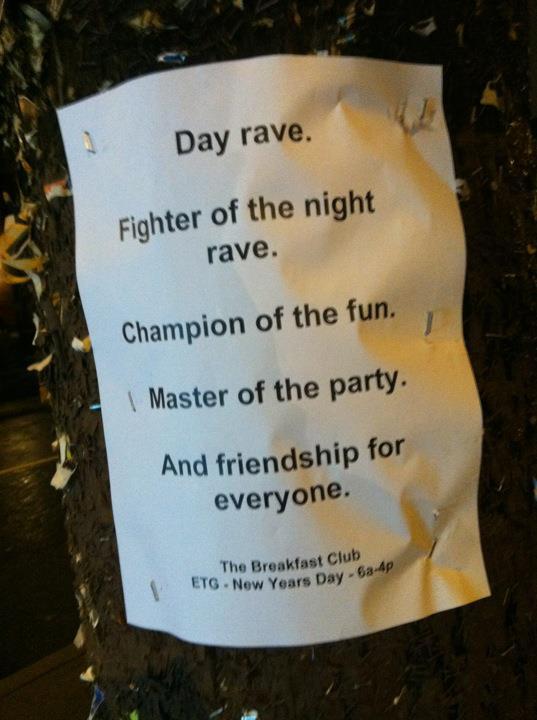 Want to keep the party going past afterhours? Or maybe get a good night sleep and then start your year off right with your favorite DJs? Join Shameless as we bring the community together on New Years Day 2013 for a very special event with two stages! Festivities begin at 6am following NYE with the Innerflight family and then go until 4pm. Plus! There will be a couple of special performances by Gaydolf & The Golden Showers throughout the afternoon on the second stage.
Full bar opens at 6am. We will have all types of your favorite breakfast drinks. We will also be serving breakfast at 8am. There will be tons of bacon so bring your chompers along with your dancing shoes!
Cyanwave vs Sone (From 0-1)
Nordic Soul (Decibel)
Eva (Mastermind)
Wesley Holmes (Flammable)
Deepvibez vs Jeromy Nail (Uniting Souls)
J-SUN (Innerflight Music)
Sh6rl6s6 (KEXP, No Sleep)
DJ D'Nelski (Hush Hush)
Erin O'Connor vs Riff Raff (Soft Wall, Bottom Forty)
Recess (Shameless, Q)
Joe Bellingham (Shameless)
Withrock (Shameless)
The 2nd Annual
Breakfast Club
6am-4pm, 21+
Electric Tea Garden
immediately proceeding: Innerflight Toasted NYE
http://www.facebook.com/events/261075700685207/